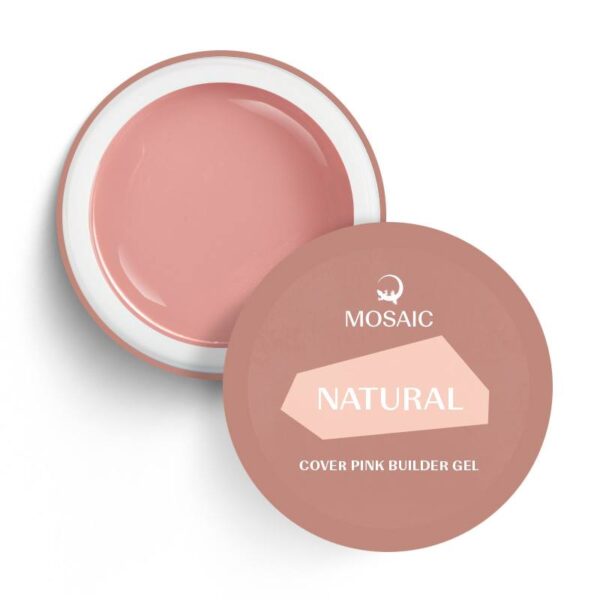 Mosaic Natural Builder Gel NEW IMPROVED FORMULA
Description
Additional information
Reviews (0)
Description
Mosaic Natural Builder Gel NEW IMPROVED FORMULA
Medium viscosity rose-beige camoflauge builder gel.  Very pigmented, so covers well even in a thin layer. When applying on a natural nail, use thin layer of Crystal gel first and cure for 20 seconds.  Curing time 2min in standard 36w UV lamp, or 1 minute 18w LED-UV.
Manufactured by: Mosaic Nail Systems
You may also like…
Mosaic Baby Boomer Builder Gel

Mosaic Baby Boomer Gel is a self-levelling flexible builder gel with a soft translucent milky-pink color which gives a very natural look to the nails while adding strength. Babyboomer is ideal both for soft and very hard natural nails. Baby Boomer makes a light cover that client almost cannot feel. Can be used both for sculpting and natural nail overlay.